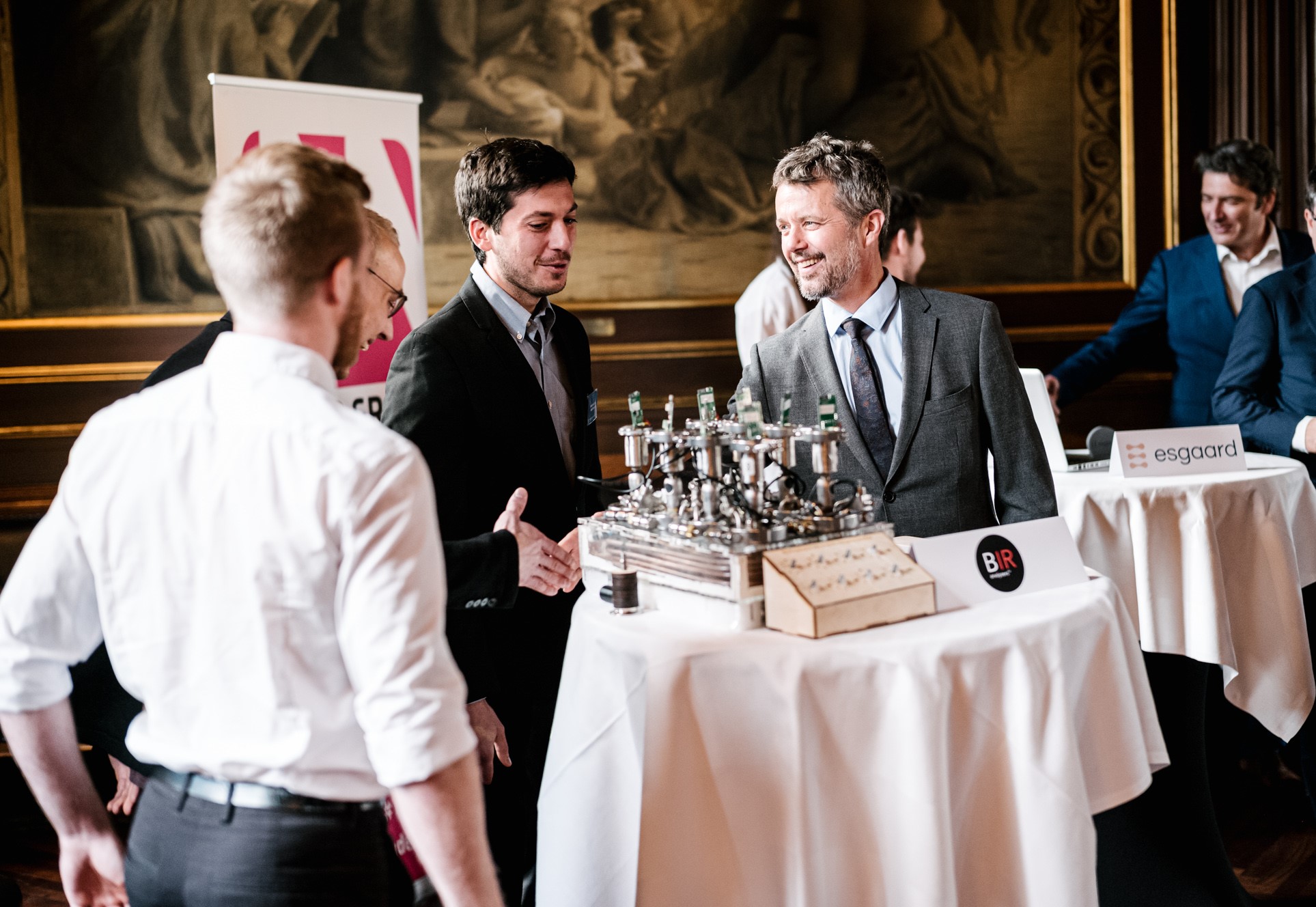 The Crown Prince awards grants to two impressive startups
Esgaard and BIRanalyzers both won DKK 100,000 to push their businesses to the next stage, when the Danish Foundation of Entrepreneurship celebrated its 10th anniversary in Copenhagen. Each year, the Youth Startup Investment Potential grant is awarded to two Micro Grant recipients that stands out with a special potential.
On Monday, March 2nd, the Danish Foundation for Entrepreneurship invited business people, teachers and business partners to their 10 year anniversary in Copenhagen. On this occasion, the two Micro Grant recipients Esgaard and BIRanalyzers were both awarded the Youth Investment Startup Potential grant.
The Crown Prince of Denmark personally handed over the grants to the two startups. The recipient of the first grant was Esgaard, who has developed a new method for sewing wounds that can close wounds up to ten times faster than the conventional method using needle and thread. Their product "The Sticher" is a handheld sewing machine for wounds which is trying to make sewing wounds easier, faster and safer. Esgaard has received two Micro Grants;  one in March 2018 and one in February 2019. Their team consists of two medical students at Aarhus University.
The recipients of the second grant was BIRanalyzers, who are developing the next generation of high-quality control instruments, based on new sensor technology. Their technology will allow nano- and microbreweries to produce the beer they want for each batch, thus increasing the efficiency of the production and quality of the beer - while reducing the waste of water, which is generally used in high volumes in beer production.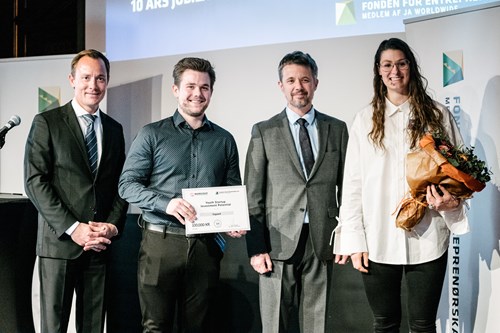 Esgaard recieves the Youth Startup Investment Potential grant.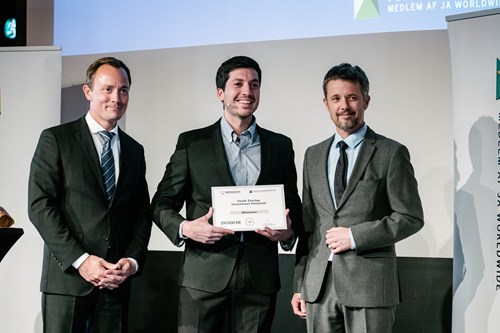 CEO and co-founder of BIRanalyzers, Petros Venetopoulos, receives the grant on behalf of the BIRanalyzers-team.