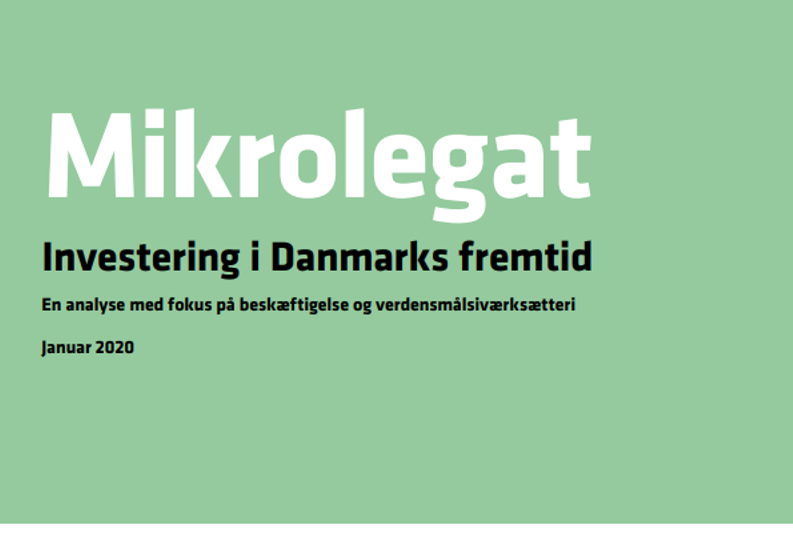 New analysis show the effects of Micro Grant
The latest Micro Grant analysis from 2020 confirms the positive effects of the Micro Grant initiative.
Since 2019, the Tuborg Foundation and the Danish Entrepreneurship Fund have joined forces to help us reaching the UN's 17 Sustainable Development Goals. Over the next three years, 150 micro-grants will be awarded to entrepreneurs that are working with solutions towards the achievement of the SDGs. There has been a lot of interest in the new initiative: 40% of the total 292 microlegate applicants in 2019 were applying for a SDG Micro Grant. A total of 92 applicants received a Micro Grant in 2019, of which 37 were SDG entrepreneurs.
Read the analysis here. 
The analysisis is written in Danish.