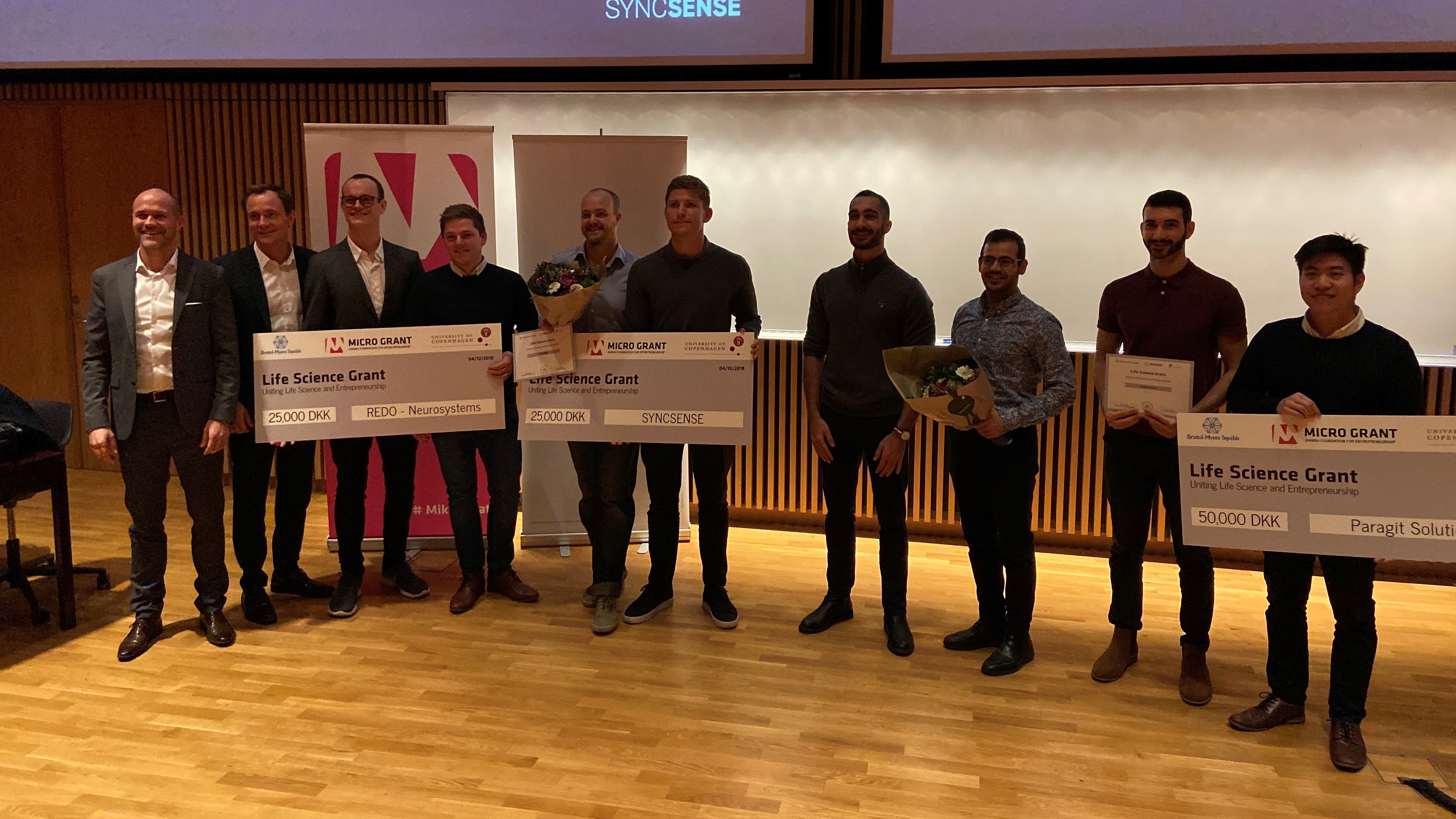 Bristol-Myers Squibb supports ideas of Danish students
Students from the University of Copenhagen, DTU and AAU received Life Science Micro Grants for their innovative ideas in the health sciences sector.
Paragit Solutions from DTU, REDO-Neurosystems from AAU and SYNCSENSE from KU and DTU received Life Science Micro Grants of DKK 25,000 to DKK 50,000 on Wednesday December 4th. All three companies have produced business plans to solve respective challenges in the health sector. 
Paragit Solutions have developed a sleeve that measures the presence and degree of muscle stiffness, muscle motions, and shaking in patients that have Parkinsons desease. It combines hardware and software to monitor the effect of the illness at home, to personalize medication and detect early symptoms.
REDO-Neurosystems is working to combat chronic pain arising from muscles and joints with a new treatment option that omits the use of medication.
SYNCSENSE is developing an entertaining virtual reality exercise to support the treatment of patients. Their goal is to make personalized VR.
Congratulations to the three ambitious startups who have learned how to link their professional knowledge with entrepreneurship to create solutions for mutual benefit between them and society.
 
Read the news on the three startups on MedWatch here: SYNCSENSE, REDO-Neurosystems and Paragit Solutions.
Read more about Micro Grants collaboration with Bristol-Myers Squibb here.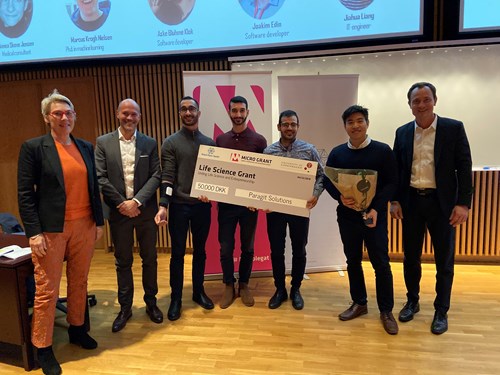 PHOTO: Paragit Solutions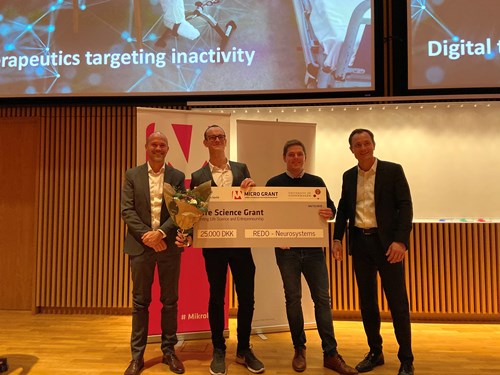 PHOTO: REDO-Neurosystems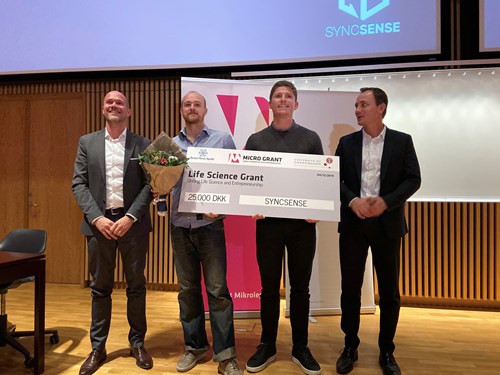 PHOTO: SYNCSENSE