26 nov 2018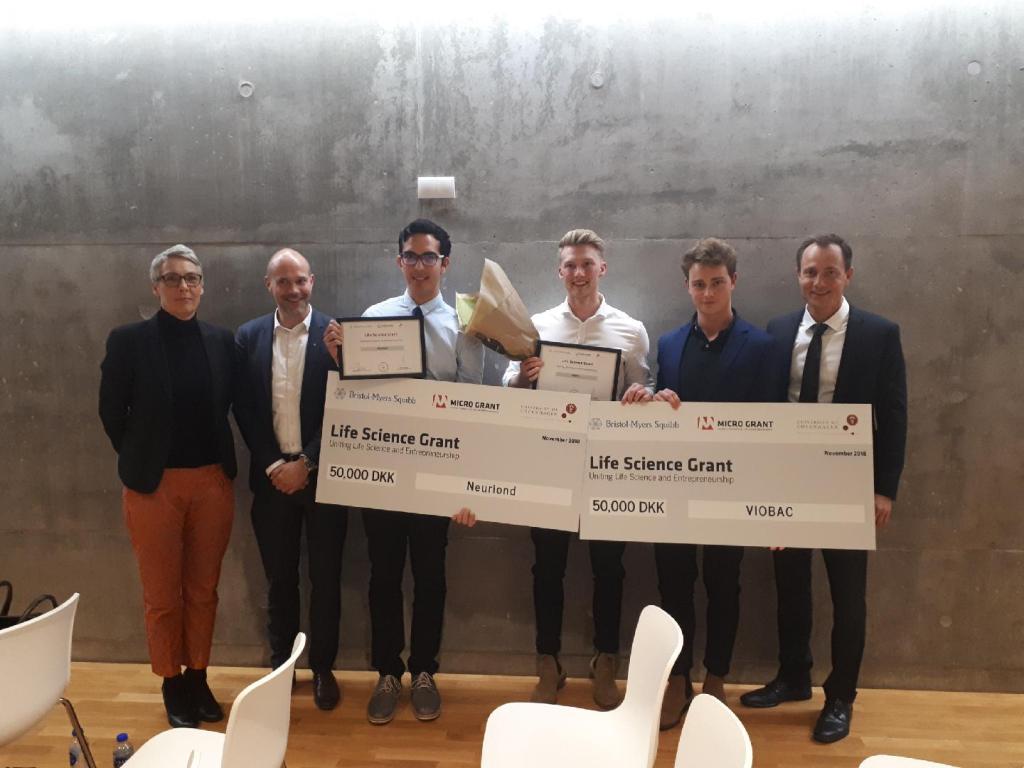 Bristol-Myers Squibb supports the Micro Grant initiative and hands out two grants
Students at University of Copenhagen received Life Science grants for their good ideas.
VIOBAC and Neuriond are the names of two student startups who on Wednesday 21 November received the Life Science Micro grants of 50,000 DKK. Bristol-Myers Squibb and the Danish Foundation for Entrepreneurship offer this special grant to entrepreneurs studying at the Faculty of Health and Medical Sciences at University of Copenhagen. The students behind VIOBAC and Neuriond have made the business concept for two promising projects that remedy health issues.
VIOBAC's product helps fight urinary tract infections, and Neuriond has invented a solution for the treatment of depression.
See the news at MedWatch (in Danish)
Find and read about the two startups at Wall of fame