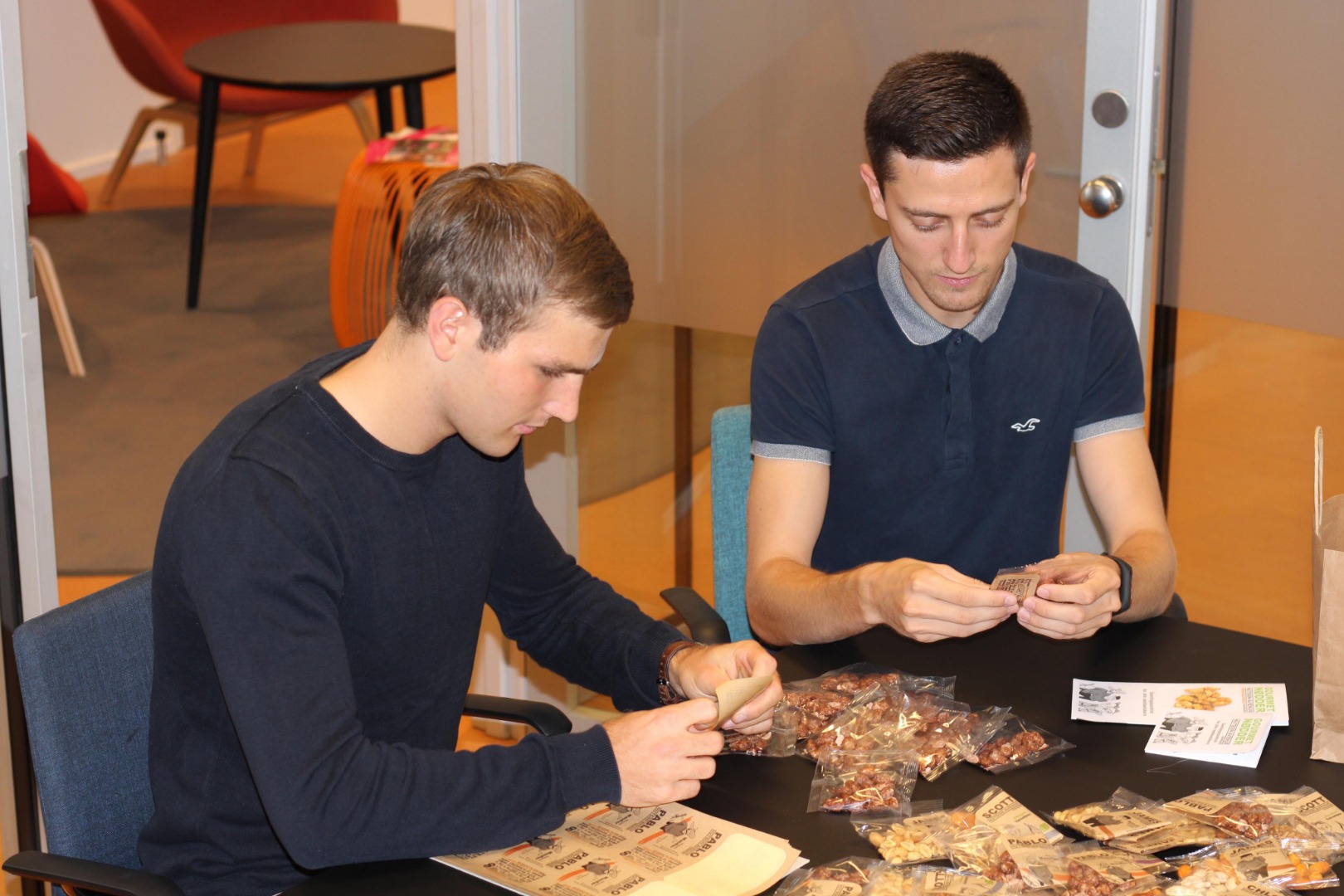 A Micro Grant kicked off the startup Nutson Avenue
Nutson Avenue, which was started by two engineering students from SDU Odense, sells healthy snacks with little stories
Philip Larsen Firouzian and Rasmus Bæk Lund are in the 3. term of their engineering studies at SDU. In May 2018, they won a Micro Grant from the Danish Foundation for Entrepreneurship for their startup Nutson Avenue. The company sells healthy snacks consisting of exclusive packages of nuts. The quantity of nuts in the packages follows the national guidelines for good nutrition.
The two entrepreneurs have created a good concept for selling the nuts; each package of nuts has got its own story and character. James, Diana and Pablo are some of the characters on the packages, and they represent each their favourite blend of nuts.
So far, 8 characters have been created and the nut packages are in the market and can be found in 8 specialty stores. The plan is to put the Nutson Avenue packages on the shelves of many more stores in the coming year.
Read more on the company's website
Read their story on the SDU website