26 jun 2018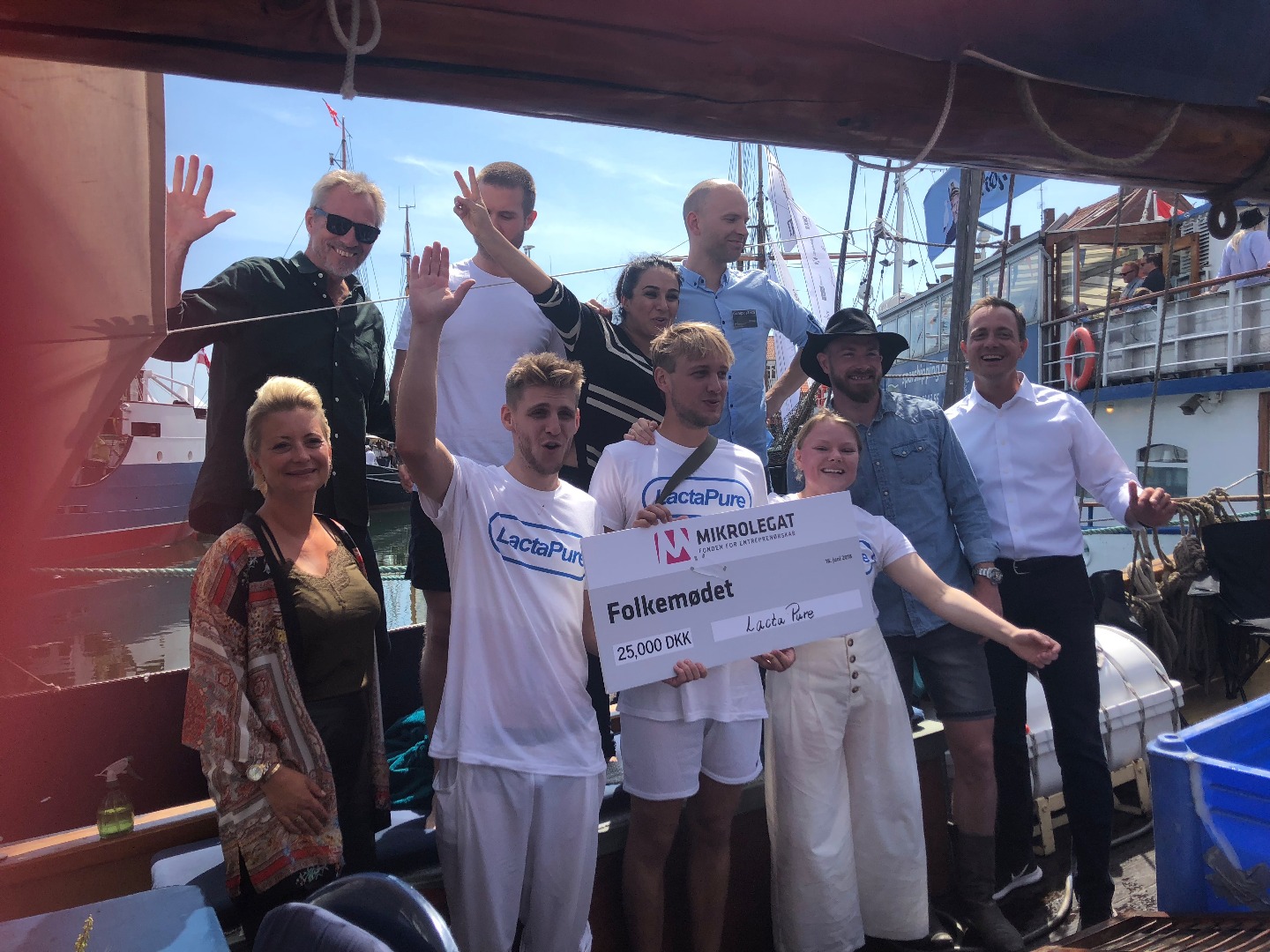 Lacta Pure gave ice-cold pitch and won a Micro grant
Winner team on the 'coolest' stage at Folkemødet was Lacta Pure from Aarhus University.
At the People's Political Festival (Folkemødet) on Bornholm, the Danish Foundation for Entrepreneurship had set the stage for a chilling challenge along with Iværksætterskibet. And three brave startups took up the challenge to pitch their idea standing in ice-cold water up to their waist. The event took place on Saturday at 'Iværksætterskibet'.
The evaluation committee had a difficult task in electing a winner, because despite the freezing water - or perhaps due to it - all three teams managed to keep a cool head and give a fine pitch.
But in the end Lacta Pure from Aarhus University carried off the prize.
Lacta Pure is behind a new filter technology that can filter antibiotica from breastmilk. In this way mothers can give their children the best possible nourishment without exposing them to an unnecessary health risk. The target group is breastfeeding mothers who receive antibiotica treatment. In Denmark, this constitutes a smaller share of new mothers, where in for example India the share is much bigger.
The two other competitors were ComposTech and ExSeed. 
ComposTech has developed a new system for reuse of food waste from large kitchens. 
ExSeed has developed a microscope for home test of sperm quality.